AYE Hosts
The AYE hosts are Esther Derby, Don Gray, Johanna Rothman, Steve Smith, and Jerry Weinberg. For 2010, Jerry is our Host Emeritus.
---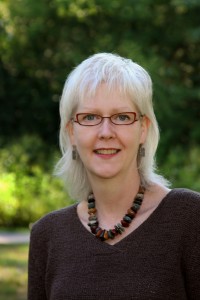 Esther Derby works with individuals, teams, and organizations to improve their ability to deliver valuable software. Esther is recognized as a leader in the human side of software development, including management, organizational change, collaboration, building teams and retrospectives. She's been a programmer, systems manager, project manager, and internal consultant. She currently runs her own consulting firm, Esther Derby Associates, Inc., in Minneapolis, Minnesota.
Right now, she's most interested in helping managers see the work and see the system — so that everyone can do better.
Esther has an MA in Organizational Leadership, is the author of over 100 articles and co-author of Agile Retrospectives: Making Good Teams Great and Behind Closed Doors: Secrets of Great Management. She's a board member of the Agile Alliance. Esther can be reached at (612) 724-8114, or by email. Take a look at www.estherderby.com for more of Esther's writing.
---
Don Gray has worked in applied cybernetics, starting in machine and process automation and migrating to organizational systems and changes for over 20 years. His major areas of interest are cognition, modeling, and understanding system change. He works on integrating people, projects, and processes. Don's thought-provoking and humorous articles for STQE, Stickyminds.com, and the Wintech Journal discuss management, problem solving, and measuring projects.
You can reach Don via email or at www.donaldegray.com.
Picture ©2004 Steven M. Smith
---
Johanna Rothman helps managers solve problems and seize opportunities. She consults, speaks, and writes on managing high-technology product development. She enables managers, teams, and organizations to become more effective by applying her pragmatic approaches to the issues of project management, risk management, and people management.
Johanna publishes The Pragmatic Manager, a monthly email newsletter, and writes two blogs: Managing Product Development and Hiring Technical People. She is the author of several books: Manage Your Project Portfolio: Increase Your Capacity and Finish More Projects; Manage It! Your Guide to Modern, Pragmatic Project Management; Behind Closed Doors: Secrets of Great Management (with Esther Derby); Hiring the Best Knowledge Workers, Techies & Nerds; The Secrets and Science of Hiring Technical People; and Corrective Action for the Software Industry (with Denise Robitaille).
Johanna is the proud mother of two exceptionally bright and beautiful daughters. If you know any rich young bachelors, she would love to hear from you at jr at jrothman dot com. Her charming husband is no slouch, either, so those rich, young bachelors should be prepared from some Papa Bear opposition.
Find more of Johanna's writing at www.jrothman.com. She would love to hear from you at jr at jrothman dot com.
---
Steve (Steven M.) Smith accelerates team productivity by freeing teams from a hairball of technical and social difficulties. His Aha! Moment came with the realization that social difficulties were the biggest impediment to his team solving technical problems, which is what he enjoyed most. He marveled over how much precious time was squandered by these troubles; such as, squabbling between team members, fighting with management about direction and warring with other teams over turf. Astonished by how much these troubles crippled the quality of his team's product as well as the speed and economy of its delivery, he devoted himself to learning and applying methods teams can use to overcome both technical and social difficulties. He now passionately consults, coaches, teaches, writes, and speaks about routes teams can take to produce better results faster, more economically and without pain.
He is happily married to a beautiful partner, Ann Rae, and a proud father to a vivacious daughter, Keri. These women keep him on his toes.
Steve would enjoy hearing from you. Contact him by email or by leaving a comment on his web site stevenMsmith.com.
Picture ©2010 Steven M. Smith
---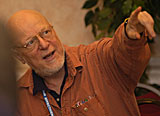 For more than 50 years, Host Emeritus Jerry (Gerald M.) Weinberg has worked on transforming software organizations.He is author or co-author of many articles and books, including The Psychology of Computer Programming. His books cover all phases of the software life-cycle. They include Exploring Requirements, Rethinking Systems Analysis and Design, The Handbook of Walkthroughs, Inspections, and Technical Reviews, and General Principles of System Design.His books on leadership include Becoming a Technical Leader, The Secrets of Consulting, More Secrets of Consulting, and the Quality Software Management four-volume series. His book, Weinberg on Writing: The Fieldstone Method, appeared in 2005. His first techno-thriller novel, The Aremac Project (Dorset House), appeared in 2007. His book on testing, Perfect Software: and other testing myths, was published in July, 2008.
His famous workshop, Problem Solving Leadership, is given at least once a year. If you're interested, Email Jerry or visit www.geraldmweinberg.com.
Picture ©2010 Steven M. Smith
---