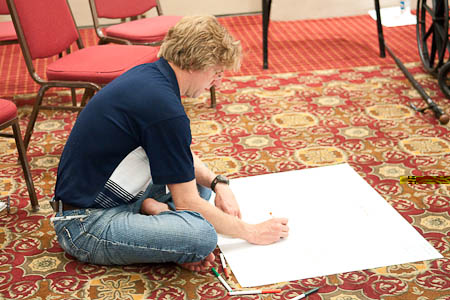 We focus on the interpersonal skills that make you, your team, and your organization more effective. Want to learn more? See our program for this year or join our mailing list. Read the articles, explore the wiki.
The 2010 conference is full! We have a waiting list. If you would like a spot on the waiting list, please contact susie.brame@ayeconference.com, our registrar.
Recent Immigration Legislation in Arizona
We are concerned about a law passed recently in Arizona which is aimed at identifying, prosecuting and deporting illegal immigrants. We fear that the law will lead to racial profiling, and have a chilling effect in communities of color.
We have informed the hotel that if the law is not repealed, we will not be returning to Arizona. We will find another state in which to run future AYE conferences. In the meantime, we will be honoring our contract with this hotel for AYE 2010.